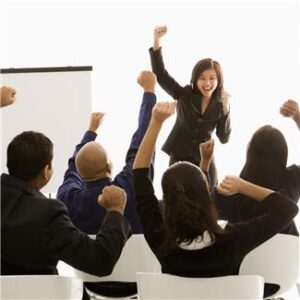 Any of Elevar's programs can be adapted for corporate or ICF Chapter events worldwide.
Add a pre-conference workshop to your agenda, coordinate an in-house training session for new managers, invite an Elevar Group professional in to lead a seminar for any professional group.
Our corporate expertise includes but is not limited to
Aeronautics
Automotive
Big 4 Consulting
CPA Firms
Engineering
Entertainment
Fast Food and Confectionary
Federal, State and Local Government
Financial Services
Global Retail
Government Contracting
Healthcare
Hospitality
International Global Organizations
International Import/Export
Non-Profit, Exempt Organizations, Professional Associations and NGO's
Oil, Gas, Energy and Utilities
Patent and Trademark
Pharmaceutical
Public Relations and Communications
Software Companies
Start Ups
Telecommunications and Broadcasting
Submit your request here.