Cindy Atlee

Cindy has been fascinated with stories and how they shape identity since writing her first (and last!) novel at the age of 13. Instead of becoming a novelist, she channeled a passion for helping others understand and express who they are in the world into a 20+ year career as a consultant, facilitator and coach.
Cindy is a creative thinker and communicator who's loaded with intellectual curiosity, passionate about powerful ideas, and valued as a mentor/teacher/advisor. She combines her extensive executive experience in branding, communications and planning with innovative training in organizational culture and identity, leadership development and personality type.
Since completing Dr. Carol S. Pearson's postgraduate program in Transformational Leadership at Georgetown University in 2003, Cindy has worked extensively with Dr. Pearson's tools. Creator of the storybranding process and a variety of story-based communications and typing tools, Cindy's work has won multiple awards and been used by such organizations as Kashi, NASA, Volunteers of America, and Procter & Gamble. In addition to her consulting and planning work, she is a frequent speaker and workshop leader who was rated top speaker at the Advanced Learning Institute's Internal Branding Conference.
Cindy's previous experience includes:
Senior Vice President / Branding & Organizational Culture, Porter Novelli
Principal / Founder, Kohlman Atlee Communications Strategists
Director / Strategic Planning & Market Research, Adworks
Senior Vice President / Advertising, William Whittle
You can reach Cindy Atlee at 703-917-4040, or by emailing her at [email protected]
Try it out for yourself, your team or group:  Take the StoryBranding Assessment here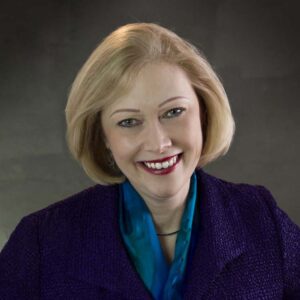 Carol Goldsmith, PCC, NLPT
Carol has been designing and delivering advanced coach training for more than a decade. Internationally known for her purpose-driven questions and intentional listening skills, Carol is the creator of such innovative coaching models and tools as The Intelligent Outcome TM and Return on Experience (ROX)TM model.
Former (2014) President of the ICF Metro DC Charter Chapter — the largest ICF chapter in North America and the second largest in the world. She co-chaired the 2013 Capital Coaches Conference and chaired the ICF Prism Awards honoring excellence in organizational coaching.
Carol received her coach training from the Coaches Training Institute (CTI) in 2001.  A lifelong learner, she also is an Action Learning Coach trained by the World Institute for Action Learning (WIAL) and a certified trainer in Neuro-Linguistic Programming (NLP), who studied personally with NLP co-founder Richard Bandler and renowned success coach Anthony Robbins. She received her undergraduate degree from the E.W. Scripps School of Journalism at Ohio University.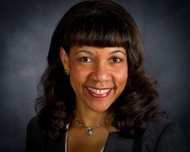 Brenda Harrington, ACC, CRP President and Founder
Brenda Harrington is a Certified Leadership Coach and Leadership Development Consultant. She and her team work with organizational leaders, high potentials and top talent to improve their capacity for change and transition, with a view toward improving business performance, achieving strategic goals and increasing human capital ROI.
Brenda's professional career includes management positions with Mobil Oil and AT&T. She is the former Executive Vice President of a Washington, DC area property management firm, where she provided oversight for Human Resources, Accounting and Finance, Client Services and Consulting. Her operational experience informs her work as a coach with corporate, non-profit and government organizations. Brenda is also a moderator on the Global Delivery team for the Corporate Learning Division of Harvard Business Publishing.
Brenda's believes in meeting clients where they are to help them effectively develop the behaviors and habits most critical to their success. She works with individuals and teams to create alignment between values and strategic objectives, with a view toward increasing agility and the capacity to adapt effectively to new challenges in environments characterized by constant change. One of Brenda's personal areas of interest is working with new managers and leaders, as well as individual contributors transitioning to management roles for the first time. In this work she focuses on the importance of developing a unique and individual style, learning to effectively leverage individual strengths. She also serves as the facilitator of the Northern Virginia Chapter of the Chief Operating Officer (COO) Forum (http://www.cooforum.org/), a national thought leadership organization focusing on peer-to-peer professional development for second-in-command executives.
A coaching specialty for Adaptive Leadership Strategies, LCC is centered on global talent mobility and relocation. Programs are offered to help leaders adapt successfully to new domestic and international environments, to maximize employer and assignment return on investment (ROI) and retention. Brenda's insights on relocation have been featured in The New York Times, US News & World Report and CNN Money Magazine and the International HR Adviser. She is certified by the Thunderbird School of Global Management, Najafi Global Mindset Institute to facilitate the Global Mindset Inventory individual, 180 and 360 assessments and related programs.
Brenda received her Certification for Leadership Coaching from Georgetown University. She holds a Master's Degree from Virginia Tech's Pamplin College of Business, and a Bachelor's Degree from Adelphi University. She is certified by the International Coach Federation (ICF) at the ACC level, and is a Certified Relocation Professional (CRP) with the Worldwide Employee Relocation Council. Brenda is also certified to administer a series of psychometric instruments used for leadership development, workforce planning and team building and 360-degree management evaluations.
11710 Plaza America Drive Suite 2000 Reston, VA 20190
+1 703 723 6509  [email protected]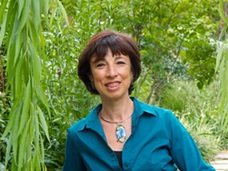 Julia Karpeisky, PCC
Julia has extensive experience in executive coaching, training, and international communication. Ranging from managers to C-suite executives, her coaching clients consistently report improved performance, job satisfaction, and work-life balance. She is experienced in debriefing Hogan assessments in English and Russian languages. Hogan assessments are used by Fortune 500 companies worldwide to select, retain, and develop top talent. http://www.hoganassessments.com/
Julia designs and delivers programs on leadership development and international communications. Her clients include Exxon Mobil, Chevron, CH2MHill, The World Bank, Intelsat, Inova Fairfax Hospital, Ashoka, Harvard, Yale, Duke, George Washington and American Universities, US Government, Carnegie Endowment for International Peace, The Brookings Institution, and many others.
As a professional Russian interpreter, Julia facilitates communication at the highest levels of business and government, including for the U.S. President, chairmen of major oil companies, President of the World Bank. For information on Julia's international communications work, please visit http://www.jmkcontact.com/.
Julia has an M.S. in Chemistry from Moscow State University, and an M.A. in International Communications from the Patterson School of Diplomacy and International Commerce at the University of Kentucky. She holds a PCC credential through the International Coach Federation. (The ICF Professional Certified Coach credential is for the proven coach with at least 750 hours of client coaching experience.) She has completed a certification program with the Coaches Training Institute, and Franklin Covey Coach Training Program. She has a certificate in Conflict Management. Julia holds Top Secret Clearance with the US Department of Defense.
1025 Connecticut Ave., N.W. | Suite 1012 | Washington, DC 20036 | Tel: 202.857.9736 office | Cell: 703.869.2058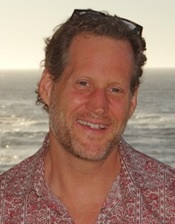 Cliff Kayser, Vice President, Polarity Coaching and Dean, Mastery Program
Cliff has 20 years of experience in organization development, leadership coaching, and training, including serving on the faculty for Polarity Coaching and Advanced Coaching Programs at the Gestalt Institute of Cleveland and the George Mason Center for Consciousness and Transformation.  Several years ago he built his own Retreat and Learning Center where he hosts and conducts various polarity programs.  Cliff's focus is on developing and mentoring leaders in polarity thinking to help them leverage polarities personally and professionally. Cliff has a deep passion for the study and practice of Eastern Philosophy and Tai Chi.
POLARITY PARTNERSHIPS
Continuity and Transformation for Individuals, Organizations and the Planet 
Supplement Thinking
Move to Preferred Futures Faster and More Sustainably
Enhance Quality of Life 
660 E St. SE | Washington, DC | 20003
mailto:[email protected] | 202/494-2849
http://www.polaritypartnerships.com/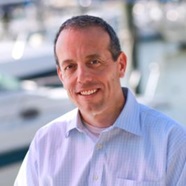 David Lunken, PMIMIDLANTIC
David has over 20 years experience as a results driven senior executive in operations , sales and marketing.  Actually David started his business career at 6 when sold candy from his Radio Flyer wagon in his neighborhood.
He founded and ran a specialty printing company for seven years –Stick People Tees-before selling out and joining Campus Concepts. In his thirteen years there David rose to  Senior Vice President, providing targeted marketing programs to Fortune 500 companies.
In 2005, David moved to Maryland Office Interiors, a full service contract furniture company as GM Operation.   David joined PI Midlantic as a senior consultant in 2008.
David focuses on partnering with Senior Leaders to build effective teams, and designing innovative solutions to organizational issues.
David has a BA from Hobart College and an MBA from Indiana University.
When his children allow him free time, David is an avid tri-athlete.
[email protected] Phone: (410) 961-5555
TRY THE PREDICTIVE INDEX: http://www.pimidlantic.com/pi_assessment_try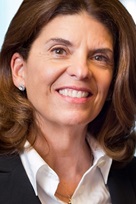 Judi Medlin, The Medlin Group
Judi's consulting expertise comes from over two decades of professional experiences she had prior to founding The Medlin Group in 2003 with her husband, Ken. Judi and Ken believed that the combined knowledge and real-world background they'd each encountered was worth something, especially to other executives. ​They wanted to integrate their respective viewpoints, expertise, outcomes, and mistakes to benefit those currently in leadership positions. Since 2003 The Medlin Group has provided services to CEOs, Presidents, Chief Operating Officers, Executive Vice Presidents, and other senior operational leaders from around the country across all industries and lines of business. In 2006 the company also began providing leadership and team-based consulting to Senior Pastors, Executive Pastors, and other staff leaders in charge of departmental ministries.
Today, The Medlin Group serves for-profit corporate clients as well as non-profit organizations, churches and ministries. Judi is quick to declare she is not a career consultant as her professional background reveals. Upon graduation from Wheaton College (Wheaton, IL) with majors in Pre-Medicine (Biology) and Economics, Judi opted to forego med school and instead enter the business world. Throughout her commendable 25-year career in high tech, Judi 's foundation was her honoring respect for people and her touchstone was her deeply imbedded values.
Judi's career started in sales at one of the most recognized and respected companies in the industry – IBM. Judi credits IBM with the uncompromising foundation of practicing the Golden Rule, a commitment that she wholeheartedly embraces to this day. Judi joined Lotus Development to expand her expertise in software and was named the Strategic Sales Director for the West Coast, the country's most prominent and demanding geography associated with software innovation and development. When Judi became Vice President at Netscape, she and her worldwide sales team handled the most influential global client relationships. At Adobe Systems where Judi was Vice President and General Manager, her executive leadership responsibilities spanned the 20+ countries in North, Central, and South America where she managed not only the internal staff and resources, but the extensive external business partner relationships as well. As Vice President and General Manager at Dell, Judi led a handpicked team of professionals into an emerging market with innovative Dell product solutions supported by state-of-the-art third party partnerships. In all of her executive leadership roles, Judi cultivated strong relationships based on earned trust, authentic communication, clear vision, and compassionate concern. The results were teams that willingly went beyond the call to execute and to deliver.
Following her career in high tech, Judi utilized her corporate leadership experience and extensive network across a broader range of companies as a Partner in the Global High Tech and Emerging Technology Executive Search practices of monster.com. In this role, Judi assisted executive teams, management boards, entrepreneurs, and private equity firms in finding high impact CXO-level players. Judi had learned the value of matching the right leader to both the position as well as the culture of the company. To Judi, consulting means offering another individual insight into what might be happening and why, enabling them to make better decisions by thinking with more breadth, insight, and empathy.
[email protected] 303 688 7802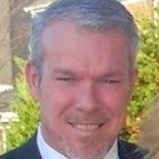 Michael O'Connor, The Leadership Circle, Director of Business Development
Mike brings over 25 years of experience in supporting organizations in their efforts to achieve results through leadership and team development. He is committed to and passionate about helping people realize and maximize their full potential. Throughout his career, Mike has held numerous roles, including: Training and Development Manager, Executive Coach, Instructional Designer, Team Facilitator, and Consultant and Business Development Manager. Prior to joining The Leadership Circle, Mike served as Director of Organizational Development and Succession Planning at King Edward Hospital in Bermuda. In addition Mike was a Senior Sales Leader for many years with DDI.
Mike is responsible for supporting The Leadership Circle practitioners before, during, and after they have implemented the Leadership Circle system. Specifically, he strives to help accelerate the development of leadership inside client organizations, help clients use The Leadership Circle profiles with more effectiveness, and support practitioners to gain more authority to do the change work for which they are tasked.
As a leader of teams for the last 15 years, Mike is familiar with the challenges leaders of today face, and the critical role they play in team and organizational performance. During his career, he has supported organizations across North America and the Caribbean in a variety of industries, including: Healthcare, Manufacturing, Hospitality, Non-profit, Aerospace, Energy, Financial Services, and Government.
Mike has an undergraduate degree in Industrial Psychology (University of North Carolina at Charlotte) and a Master's Degree in Training and Development (College of New Jersey). Originally from Albuquerque, NM Mike and his family now reside in Charlotte, NC. Mike is active in his church community, enjoys hiking, reading, travel, and spending time with his wife Linda and their three adult children.
5671 South Redwood Road Suite 20 | SLC, UT 84123
w fcg-global.com m 704.231.7805 e [email protected]
Josh Sheets, Director of Operations, The Booth Company

Josh is responsible for all day-to-day aspects of managing the operations and various functional areas including business development, sales and marketing, client delivery, vendor relations, human resources, and IT.
Josh helps to ensure outstanding customer service, and the administration of long-term and day-to-day business processes that complement the delivery of high quality, innovative customer-focused survey tools, assessments and hosted survey offerings.
4900 Nautilus Court North, Suite 220 | Boulder, CO 80301-3242
p 800-332-6684 e [email protected]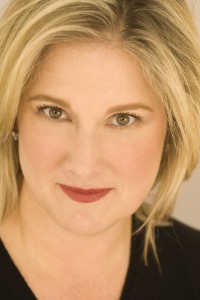 Carolyn Thompson, ACC
Carolyn is a board member of the International Coach Federation Metro DC Chapter as well as Board Chair of the Washington Women's Leadership Initiative.  As Managing Principal of the Merito Group, she leads a dynamic team of talent acquisition and consulting professionals providing client services to a wide range of industries including Big 4, Fortune 1000 companies and small business owners alike.
She is frequently called upon by national news organizations such as The Washington Post, The Wall Street Journal, NPR, CNN, MSNBC, and AOL Jobs among others to contribute content on a variety of topics.  A creative entrepreneur and a credentialed career coach, she is regularly published on topics relating to employment, careers, job search, business strategy, social media, organizational and professional development and executive recruiting in various national magazines, trade journals, and on the Internet.
She is a frequent speaker on a national level and has received rave reviews as an engaging and enthusiastic presenter on a variety of topics as a member of the National Speakers Association.   An alumnus of Kansas State University, Carolyn is the author of RESUMAZING – TEN EASY STEPS TO A PERFECT RESUME, SEARCHENEERING – TEN STEPS TO FINDING THE PERFECT JOB, and PROMOTICATION – TEN SECRETS TO GETTING PROMOTED available on Amazon.com.   Carolyn's blog can be found at http://www.jobsearchjungle.com/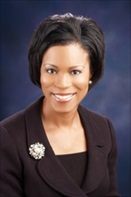 Adriane Wilson, Strengths Zone, Inc.
Adriane is a Gallup-Certified Strengths Coach and founder of Strengths Zone, Inc. Her commitment to clients is to accelerate individual and group self-awareness of talent themes, and to guide them toward more dynamic performance, and above all, results.
Adriane coaches individuals, teams and managers. She enjoys providing group training to corporate clients across all industries, and to leadership groups via workshops, seminars and retreats. Her initial exposure to the Clifton StrengthsFinder came through her participation in a full day workshop with Leadership Texas, Class of 2012. She was one of 115 outstanding women leaders selected from across the state to participate in the longest-running women's leadership development program in the U.S.
She began her career as a journalist with The Dallas Morning News. Adriane continued in leadership roles with the American Heart Association National Headquarters in Dallas.
In sales, she was a Top Sales Director with Mary Kay Cosmetics, reaching the $300,000 Circle of Achievement and the $500,000 Circle of Excellence. In addition, she spent a decade in healthcare and served as a hospital Vice President in a major system.
She earned her BA from the University of North Texas and MA from Stanford University.
[email protected] 678-644-7269   http://www.strengthszone.com/